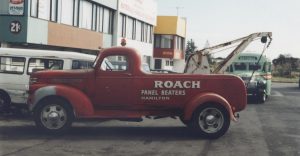 The truck is a 1941 YR model, bought by P. Roach Ltd Panel beaters of Hamilton around 1945 after she finished her army service. They removed the truck tray and built the very stylish body on the back. The crane and winch combo was supplied by a local manufacturer, and the unit spent the next thirty years doing service around the Waikato region for the same company.
She passed through several hands with not much being done (fortunately) until the club bought her around 1995, and she sat in our clubrooms until restoration started in 2011.
The truck was stripped completely, chassis sandblasted and painted, engine transmission and final drive all rebuilt and re-assembled to running chassis stage.
Work has now started on the under-body, and as soon as this is finished the body and chassis will be re-united so that the rear body work can be completed.
A 1939 Chevrolet Ambulance.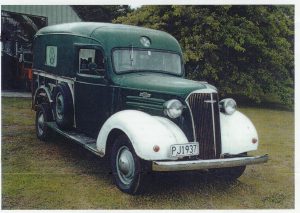 This truck needs a complete restoration. One of the past owners had started restoration and a lot of the wood work has been started. There is a lot of rust in the front cowling but we have managed to find other cowl in resonable condition.
When we purchased this vehicle it still had a set of stretchers in the back and we have also managed to find an Ambulance uniform.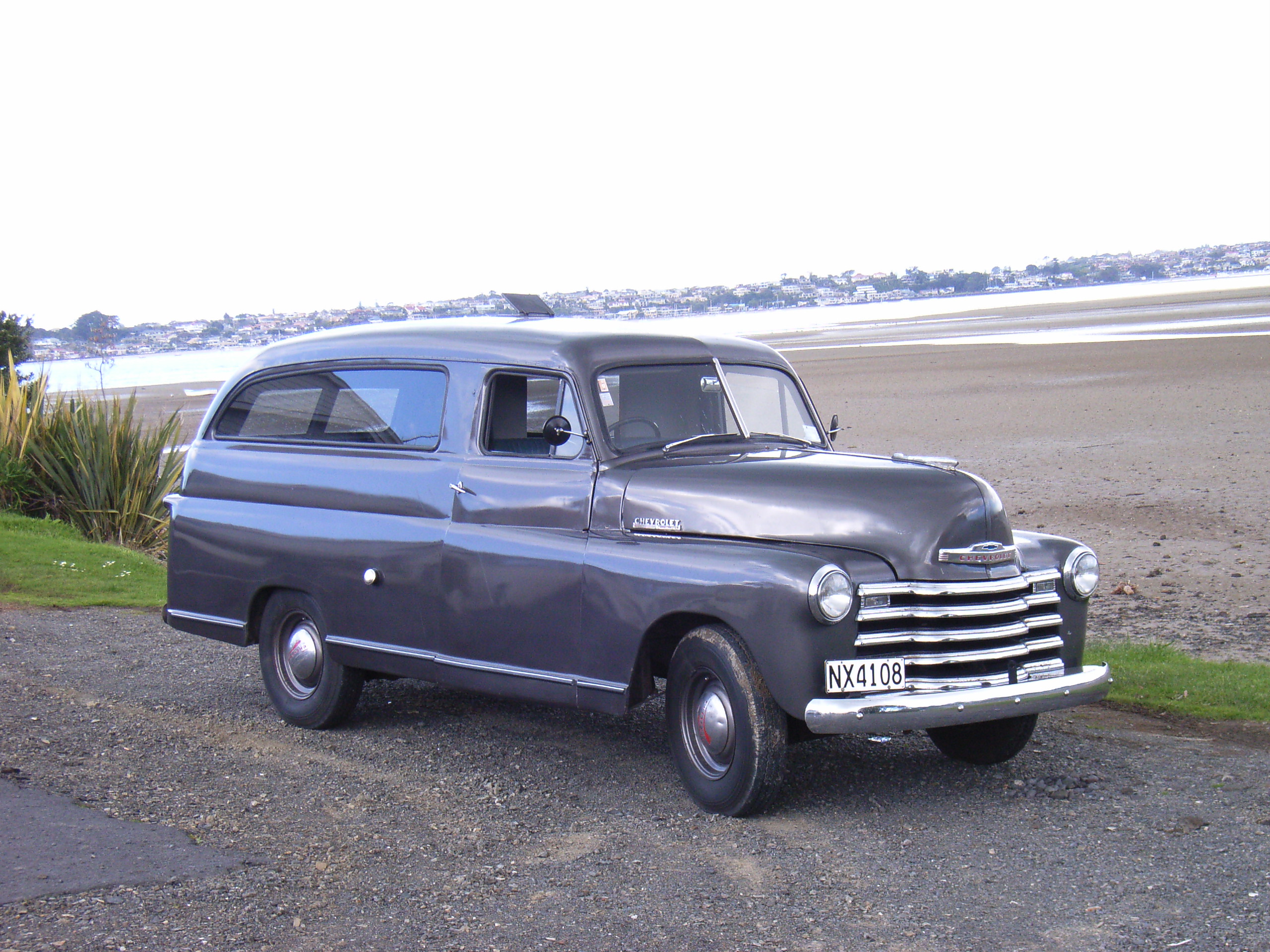 Adding to our fleet is a 1946 Hearse. This was used many years ago by Fletcher Chrisiana a Funeral director in New Lynn.
The hearse had been slightly changed around in the 90's and used as a bash cars collecting donations and money for Children's Charities.
This car is in reasonable condition, just needs tender care.